In Farm Safety 101, we learn all about the danger of silos. It could be gases in a Harvestore, or grain entrapment. But silos are dangerous to non-farming businesses as well. Silos create customer confusion. They limit potential market share for a business.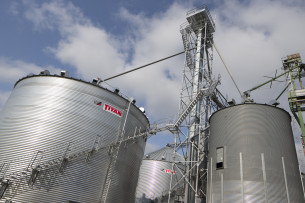 Take a look inside your business and start to think about how to break down the silos. Typically they're created by a hierarchy that was initially designed for productivity. You segment marketing here, sales there, customer service or technical support might be other departments. They all touch the customer in some way, but if they're not strongly aligned and communicating well with each other, consider the messages the customer is getting.
I know of an ag business that had silos (departments) for commodity marketing, estate planning, crop insurance, multi-line insurance and financial consulting. All of those departments reached out to a particular farmer in an uncoordinated way. And sometimes the farmers also heard from company management and the marketing department. A farmer could have contacts from 7 different people in the company in a single day. Some of them might be showing up on the farm 200 miles from the business' headquarters. Each time the farmer might have to answer the same questions. Imagine the farmer's impression of the company. Don't they talk to each other? Why can't they value my time? Look at all of the resources they're spending while being uncoordinated – no wonder the price is so high!
You see the problem. And I haven't even touched on the confusion that could be created if the different departments were communicating different stories. We have the luxury in this business that we deal with a small number of total decision makers at a time when technology can help us build relationships, not confuse the marketplace. Beck Ag is doing this every day, working with clients to connect, solve problems and gain the market share that silos and confusion can take away.
Take a look at your business from the customer perspective. Who is reaching out? When are they doing it? How can you coordinate this process and have your customer touch points happen in lock step? It's an important piece of your brand image and ultimately your bottom line sales.