Beck Ag is announcing this year's scholarship winners:  Kyle Kassel from Emmetsburg, Iowa, Travis Koester from Wadesville, Indiana and Caitlyn Ochsner from Kersey, Colorado.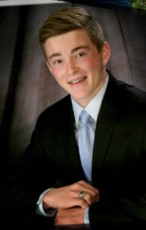 Kyle is the son of Debbie and Craig Kassel. Debbie is a moderator with Beck Ag. Kyle will be attending the University of Minnesota – Twin Cities in the fall, majoring in Environmental Sciences, Policy and Management with a minor in Communication Studies. Kyle sees himself working for an agricultural company, possibly in the regulatory division, with a private consulting firm, or perhaps with a government agency. He says consumers need to understand how farmers care for the land. "This is where I believe my education will help lead me to make an impact on the future of agriculture and its acceptance around the world in many unique marketplaces."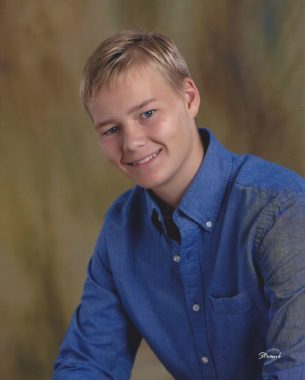 Travis is the son of Lisa and Dale Koester. Lisa is an implementation leader and moderator with Beck Ag. Travis will be attending Purdue University, majoring in Agricultural Economics. Upon graduation, Travis would like to return to his home community and get an agricultural job close to the family farm, so he can still be involved, but make money to be able to eventually invest in the farm and work his way into management of a dairy enterprise. Travis also notes the importance of communicating with consumers face-to-face, having given over 25 farm tours to 160 guests. He's also worked with 4th graders at the Vanderburgh County Ag Awareness Days. In his essay, he talked about this work. "It is imperative to reach the youth to shape their minds early with the positive promotion."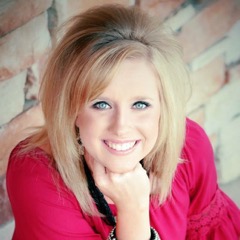 Caitlyn Ochsner is the daughter of Julie and Kevin Ochsner. Julie is a moderator with Beck Ag. Caitlyn will be attending Belmont University, majoring in Commercial Music Voice with a minor in Music Business. Having grown up in the cattle business, Caitlyn also understands the importance of advocacy in agriculture. Additionally, she cites the need for more agricultural research and for producers to be politically active in order to continue to have the right business environment to continue production. In her essay she mentions what happens on the other side. "Well-funded radical activist organizations are constantly seeking to pass laws and regulations that make it difficult and in some cases, cost prohibitive, to produce beef." Caitlyn hopes that one day she can help advocate for agriculture through music.
Each scholarship recipient receives $750 toward their education. "It's great to see the level of passion for agriculture in the Beck Ag next generation," said Beck Ag President and CEO Stephanie Liska. "We are pleased to invest in the future of our industry this way."
Beck Ag started its scholarship program in 2008.