We've known for years that it's better to keep a good client than to have to continually look for new ones. Turnover costs money. And this is a two way street. Long term clients typically stand to experience more value as they stay. What are you doing to keep those good clients?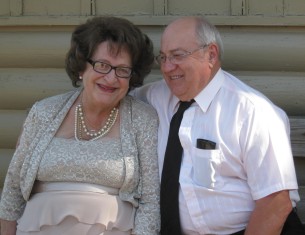 Long term business relationships can be like good marriages. Couples who stay together do these things.
Support each other
Talk about everything
Honor commitments
Respect each other
Embrace change in the relationship
We recently marked ten years on a special Market Instruction project with one of our clients. It started as a brainstorm to meet a need this client had to provide unique value to their distribution channel. This client trusted us because of prior relationships.
We started with a solid understanding of their needs and worked together in building ways we could support them.
We talked about everything. We went to their distribution channel and created an advisory board so the program we developed would be spot on with their needs. They were interested in staff development and open to a simple system for learning that involved professional expertise, moderated small group sessions and the opportunity to learn from peers without having to take too much time out of their schedules.
We honored our commitments by using a plan that included many incremental checkpoints.
Together, we had a very successful pilot year of this program. Afterwards, we asked each group of participants to complete surveys. We also got feedback from the advisory board. And we went back to the client to get an understanding of what worked and what needed to be fine-tuned.
We measured the program against the client's goals. How was this program impacting the way the distribution channel felt about our client? Did we move the needle? Yes, that's the point in the "marriage" that might give one or both parties butterflies. For ten years, the answer to that question has been "yes". Clear communication and business success builds respect.
But it's not all hearts and flowers. Challenges come. There are mistakes and misunderstandings. At those points, you need to own up and communicate any problems quickly and be ready with a solution that works around the roadblock.
Embrace change in the relationship. The program has adapted each year as the client's business goals change, and the needs of the distribution channel are different. Think about how much agriculture has changed over the past ten years. Each year we go back to the drawing board with the feedback, ideas, and goals that we have from the client and the advisory board. Some pieces can stay in place. Some need to change. The educational curriculum has rotated to new topics. That continual check of the objectives has been an important part of the success.
Each time participants are surveyed. We are always learning from the channel if the Market Instruction programs are useful and meeting the goal of raising our client's brand in their eyes. Through this process we've learned that over ten years of these surveys, 93% of those who participated would recommend these educational sessions to a peer. And more than 92% said they would like to participate in another one, on a new topic.
Meeting the main objective of the program, the initiative has impacted the brand; 59% said the client's brand was improved in their eyes after these programs. Nine percent said it was significantly improved.
As a secondary benefit of this improved mindshare – 40% of survey respondents indicated that participating in these Market Instruction programs influenced their decision to use products from our client. The client's sales team has provided many examples of specific sales impact, too.
One of the things you'll find in long term business relationships is the increased value over the years, the momentum that happens when you have gotten to know each other well, when you understand the objectives and expectations, when the initiative builds on itself. In this case the brand is reinforced in the channel year after year. The right business relationship leads to happily ever after.
How has your company benefited from long term relationships?