Steve Austin, astronaut. A man barely alive. Gentlemen, we can rebuild him. We have the technology. We can make him Better. Stronger. Faster.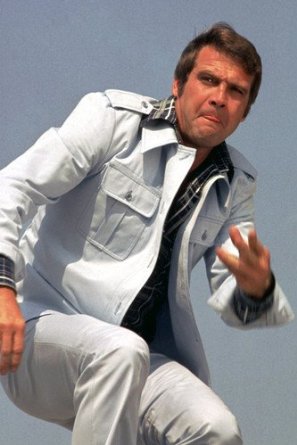 It's a little trivia from 70s television. That's when 6 million dollars went a lot further. I bring this up, because I notice a huge advantage in business is to be better, stronger, faster. Especially faster.
First to market is often a win. Speed, when done correctly, can make a difference in the marketplace. This gets me to thinking about how we can be more agile in business. Like the 6 million dollars man, we need the right parts.
Quick decisions
Think about how we can be weighted down when there are just too many choices or too many people in the mix. Are we spending too much time on small decisions? You're in the grocery store trying to pick out a bottle of BBQ sauce. There are so many choices. It's not a life and death decision. Going out to dinner, you face a similar problem, especially when the restaurant has a big menu.
Think about decisions in your business. What are the decisions that are important to your bottom line? What are the decisions that require buy in? How long do we need to decide these things? What are the decisions that are going to make a difference in your marketing strategy?
This article has some great points about integrating speed. It notes that speed, like exercise, can be habitual.
In agriculture speed is important, because the seasons don't wait for new product introductions. When it's time to grow, it's time to go.
Think about what makes your marketing plan the most agile and ready to succeed in an environment of opportunity.
Goals – do personal work goals align with department goals and company goals?
Focus – are people devoting their time to the most important things?
Contingency plans – do you have a plan B, in case situations out of your control suddenly change the market?
Proven processes – have you fine-tuned how each step of the plan will work, based on solid information?
First rate partners – are you aligned with people and organizations who can hit the ground running, providing excellent work in a tight timeline?
Awareness – do you have a strong understanding of the market, including you own customers?
Radar – are your people learners who pay attention to trends and changes in the market?
Transparency – is information shared internally in ways that can help your people and your partners do their most informed work?
Camaraderie – do you have an environment that allows you to get to know the people you work with, and what makes them tick?
We have the technology to understand the customer. Paying attention to these nine points can make us better, stronger, faster – and able to meet the challenges of our market.
What are you doing in your marketing group to be more agile?