Investments. It's hard to know which ones are the right ones to make, and the future is so difficult to predict. "The best, and possibly the only way to predict our future is to create it." Peter Drucker's quote is a challenge to all of us to help create the future of our industry. Beck Ag does this, in part, by investing in talent – young people who have shown a commitment and a passion for agriculture.
This week, we are announcing our scholarships for those who will be the future of agriculture. Our vision is to be involved in educating the next generation of agricultural producers and those who serve them. In our scholarship program, the applicant must have a parent, grandparent or guardian who is one of Beck Ag's specialized contractors, and the student must be enrolled in a degree program with the intention of remaining in the agriculture industry. The applicants also write a one-page essay on the future of agriculture. Our industry is in good hands, as we've read a lot of passionate essays. Both of this year's recipients are furthering their education so they can be involved in production agriculture in the future.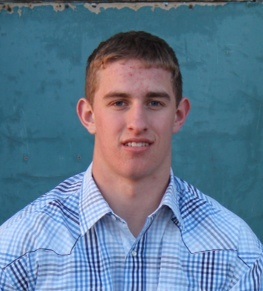 Zechariah Shiew will be attending Garden City Community College in the fall, starting his studies in Agribusiness. He plans to have his own cattle herd someday. He has been very active in FFA and sports throughout his high school career. Zechariah was not raised on a farm but has come to have a true passion for the agriculture industry. In his essay, Zechariah wrote "the present holds many challenges but the future (of Agriculture) holds a lot of promise." Zeck is from Jetmore, Kansas, the son of Mile and Jennifer Shiew. Jennifer is an AgTeleExpert with Beck Ag. Zeck's grandfather, Rick Kennedy, is also a Beck Ag AgTeleExpert.

Dustin Hicks is the other scholarship winner. He'll be continuing his education as a sophomore at Mitchell Technical Institute studying Farm Power Technology with plans to work as a diesel technician for an implement dealership and the long term goal of returning to the family farm. Dustin summed up the future of agriculture in his essay. "The future of agriculture will be determined by the people involved…people willing to learn from what has worked, what is working and what will work best in the future."  Everyone at Beck Ag will be here to help those people learn in the future.
Dustin is from Allen, South Dakota, the son of Mike and Laura Hicks. Laura is an AgTeleExpert for Beck Ag.
It's great to see two young men passionate about agriculture and their role in the future of production ag. Beck Ag is pleased to invest in the future of our industry in this way. Each of these young men receives $750 toward their education.