As humans, we're hard-wired to want things to stay the same. We want our comfortable clothes and our comfortable environments. Depending on how engrained you are, and whether you're holding the remote, you may not even want to change the channel.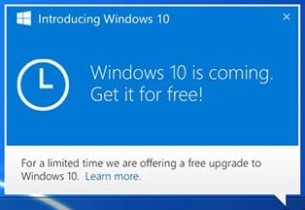 I get a pop-up reminder daily about downloading Windows 10. Every time, I push the X in the upper right corner to delay the change, as change takes time.
Change requires trust.
At Beck Ag, we've recently acquired the agriculture assets of Adayana Agribusiness Group. That means a lot of change for people in both organizations. We did it because our two companies have such complementary sets of skills and together we can be better than we are separately. And I recognize that our people will be looking to our leadership for good communication through the integration.
There are many companies in our industry going through similar or much bigger changes. Some of the work we do can help those organizations continue to move business forward while their worlds shift.
Our economy, political change, weather change all create challenges for food producers. We hope to help agriculture navigate change as well.
What we bring to the table is trust through long-standing relationships, industry knowledge and communication and consultative recommendations that impact business results.
This winter alone from November through February, we'll talk to about 40,000 individual producers across the country and in Canada. We'll talk and we'll listen. Through this, we'll build relationships and understanding. And trust.
Let's go back to Windows 10. If I knew someone who had easily and recently navigated that transition with no stress – and if they told me how they did this, and how it has increased their productivity, I'd be more apt to change sooner – and say "yes" to that pop-up. I might be inclined to make the change I know that I need to make.
We help the industry navigate change in this way. We connect people to have these conversations. We insert the ingredients required for trust and help the person considering the change to understand what to expect in an unvarnished, honest conversation.
We're doing what we can to accelerate behavior changes and impact business results.