Do you have the right mix of organizational learning strategy? And does micro-learning make sense for your team?
A recent Beck Ag study of around 365 ag professionals shared that respondents were generally neutral on the type of training they preferred with a trend toward virtual.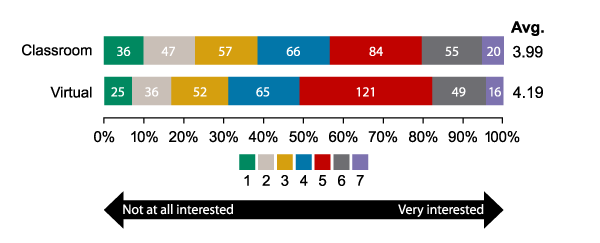 "In working with my clients, we have found it is important to have a blended offering when it comes to training. Our work and research supports that the most success occurs when there is a mix of virtual, classroom and e-learning opportunities," said Jay Kelley, VP of Go-to-Market Strategy for Beck Ag.
What should a mix look like? Here are some areas or key elements: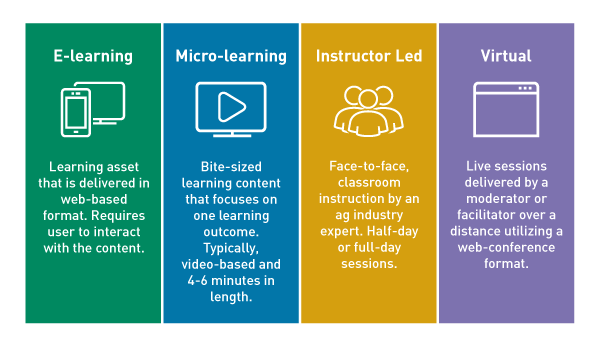 Jay also shared that, "Our work is finding that the use of the relatively new idea of "micro-learning" capabilities is increasing the impact of other training methods."
Mirco-learning is a bite-sized, 4-6 minute video that is focused on one learning outcome. It allows the audience to master one skill or concept before moving on to the next.
"Micro-learning videos are a great way to get to your targeted audience and to reinforce key learnings. In today's fast-paced environment, our clients find this as an effective tool in the tool-kit to keep their teams and customers up-to-date on their product and service messages."
"It was a very good training with good information that I can actually use. It offered great engagement through an interactive course."
– Sales Participant from Grand Island, NE
One of the best training I have been to in over 30 years of sales training."
– Sales Participant from Mankato, MN
For more information about Beck Ag market instruction services, contact Keith Nicholson
---
Ready to work together, participate in our programs or get more info?
Let's talk and we'll show you how being a part of Beck Ag's Experience-Sharing Marketing strategies can make a difference in your business.