Beck Ag is expanding its Leadership Team with the addition of an agriculture sales, marketing and training communications veteran, Dave Dell. Dell is joining Beck Ag as vice president for Go-To-Market Solutions.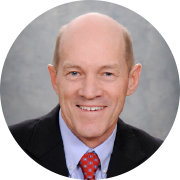 "Beck Ag is extremely pleased and fortunate to have Dave's vast experience and expertise as an integral part of our team. Dave's background allows for his expertise to be used as a consultant working with clients to develop and execute a comprehensive Go-To-Market strategy. – Stephanie Liska, president and CEO of Beck Ag.
In his 40-year career, Dell spent over 30 years with New Holland serving in a variety of division management capacities including sales and senior product marketing director for tractors, hay & forage equipment, tillage & seeding equipment and general manager of after-sales. He also has held sales and marketing management positions with Wenger Feed Mills, Lebanon Seaboard Corporation and, most recently, with Brock Grain Systems. In 2016, Dell was named "Outstanding Alumnus" in the College of Agriculture at Pennsylvania State University for his life accomplishments and outstanding service and support of his alma mater.
Dell shares, "I am excited to be a part of the Beck Ag team and to partner with clients, working to improve business results through experience sharing and comprehensive marketing strategy."