Hannah Borg from Allen, Nebraska is the winner of our annual agricultural scholarship. She's the daughter of Debbie and Terry Borg. Debbie is a Market Contact Specialist with Beck Ag.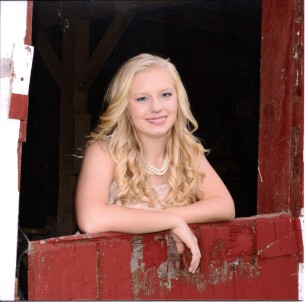 Hannah plans to attend the University of Nebraska-Lincoln in the fall, starting her studies in Agribusiness with an emphasis in Political Science. Hannah has worked in politics on the local level, with her state senator and local sheriff. She would like to serve as a page in the Nebraska Unicameral. Her ultimate career goal is to impact agriculture by advocating and educating for it as a lobbyist in Nebraska and potentially even in Washington D.C.
It's great to see that Hannah understands the need for advocacy about agriculture and would like to play a key role in that, leveraging her experience on the family farm, and through 4-H and FFA. We're pleased to invest in the future of our industry this way.
Miss Borg receives $750.