Your job is not easy. You're a marketing person with an agricultural company and there are a lot of demands. You have time constraints, budget constraints, goals that have been set FOR you. There are a lot of things out of your control, but you're still expected to make it happen.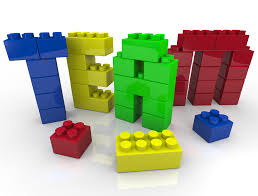 One of the biggest challenges you have is assembling a team that has the specific marketing skills and understanding of agriculture, but also – in this environment of change – the ability to look forward and understand how to navigate what agriculture will become.
I look for these people.
Ag linguists – it helps to have grown up on a farm, but there are so many languages we need to speak. It's about keeping up with everything the farmer has to know. GMOs, UAVs, WOTUS, TPA, EPA, GPS, TMDLs AI and HR, to get us started.
Change agents – this is the way we've always done it is not a differentiator. Someone has to be able to understand what part of the past is needed to connect with agriculture, while understanding what part of the future will keep producers competitive.
Fencerow people – When we learned to drive on country roads, it was about keeping it between the ditches. Some people spend their whole careers in a narrow range, needing much direction and lots of rules. For those people who do well with wider spaces, let them go in the ditches, all the way to the fences. Trust them to have a broad enough understanding of the business picture in front of them to be able to explore opportunities that most are not even seeing – because they're still on the road.
Business experts – these are the people who totally understand return on investment, and want to connect marketing strategy to sales, They're not bean counters, necessarily, but they understand and insist on tracking mechanisms to make sure marketing dollars are well spent.
Psychologists – marketing is a lot about understanding the customer and their needs and then making a connection that gets the attention of the prospect. In order to do this well, we have to understand what motivates a prospect to make a purchase, and what painful situations we can fix for them.
Big thinkers – these people are similar in some ways to the fencerow people, but consider those who are ready to stretch the team in search of a BHAG, to take the business up the mountain.
Connectors – strategic partnerships come about because people know other people and they're willing to reach out and make a suggestion about doing business together. At the start, this requires a connector mindset. How can we work together to do what each of us could not do alone?
Silo busters – while connectors work outside of the organization, silo busters are the internal connectors. Marketing works well when it shares a vision and gets along with sales, product development, IT, accounting and senior management…when those silos are a thing of the past. Razing them takes work.
Doers – finally, we need the horsepower to make all of the plans come to fruition. We need people who are not allergic to details, who remember where they put them, and who live life by the calendar. In our organization, we call them Implementation Leaders.
We are fortunate at Beck Ag to have all of these people. We're lucky, because we have a magic recruiting formula. Since we are a virtual organization, we're able to have very experienced marketing people doing what they love – real jobs, fulfilling work – while retaining a balanced life. Meet them here.
If you'd like to leverage this expertise in your marketing work, give me a call at 866-375-4390 or drop a note to info@beckag.com.